Florence backstreets guided walks, in order to enjoy an insight view of this amazing city.
The backstreet of Florence Guided walking tour takes you discovering a different Florence: charming places located a bit away from the most visited (and crowded) venues by strolling through shady alleys and lovely squares. Know about intrigues and blackmails that took place in Florence during the Renaissance.
This is the ideal tour for the ones that have already been to Florence and would like to see something else besides the highlights or have an insight view on a certain topic. Let us know more about your interests or choose one of the topics here below, we will design a custom-made guided walk exclusively for you.
You may decide to match together these itineraries, or match one walking tour with a specific museum. For example: the Medici family walk and the Medicean Chapels (burial place of the Medicis) or an itinerary focused on Michelangelo with Bargello, Accademia, Laurentian Library, Santo Spirito Church, Casa Buonarroti museum and Medicean Chapels.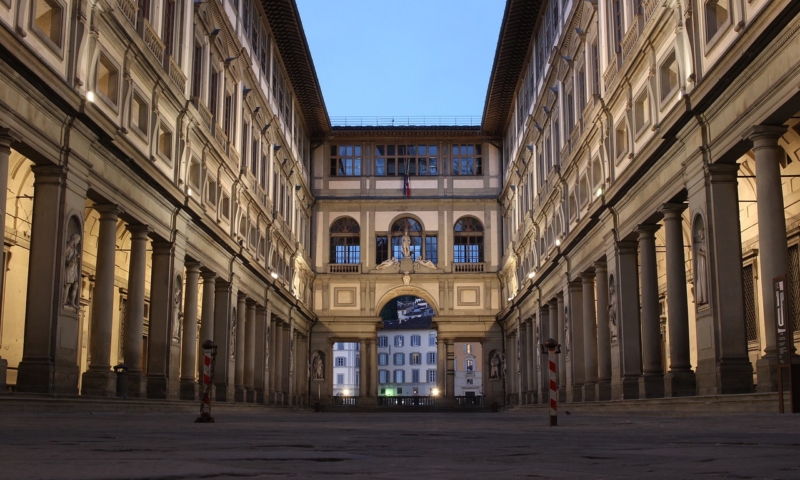 Highlights
Private guided walks.
Enjoy an in-depth visit of Florence guided by our local experts.
Off the beaten paths visit: walk the backstreets, enjoy their atmosphere, discover hidden corners of Florence.
Insight view of the history of Florence: life, society, economy, religion in the Golden Age of Florence.
Itinerary
Full day (7 hrs) or half day (3 hrs) guided itineraries set up for discovering the hidden treasures of Florence, let us know your interests, tastes, time availability, will advise you at the best.
Humanism and Renaissance. Two golden centuries that have made great Florence and Italy in the world. We tell them about the history, economy, society and of course through the works of art of this period's greatest artists: Masaccio, Donatello, Brunelleschi, Ghirlandaio, Michelangelo, and many others.
Florence, rise and fall of a city. From the Roman Florentia to Florence Italy's capital. Know how, over the centuries, Florence was planned, built and embellished. Discover how these needs changed according to the social, political, economic situation.
Craftsmen of Florence. They are leather goods makers, upholsterers, furniture makers, mosaic artists, framers, are custodians of a certain "know-how" that, over the centuries, has passed from father to son, and still produce objects of the highest quality. An enthralling journey to discover Florence and its history through its handicrafts.
The Museums of Florence. In Florence are 49 active museums ! Some of them are National Museums such as Uffizi, Accademia, Galleria Palatina, other ones are run by the Municipality like Palazzo della Signoria, Cappella Brancacci. Other ones are run by the Church like Museo dell'opera del Duomo, Santa Croce and Santa maria Novella churches. Besides the most famous ones, there are many other museums definitely worth visited, don't miss this chance.
Other thematic itineraries can be arranged: the Medici family, the medieval and Renaissance churches of Florence, the Renaissance architecture in Florence, or focus on a specific artist.