Team building incentive activities are designed to motivate and reward employees for their hard work and to promote team cohesion.
These can include fun outdoor activities, volunteering, team lunches, or other shared experiences that encourage collaboration, communication, and problem-solving. Such activities can boost morale, foster a positive work culture, and improve productivity. Effective team building incentives should align with organizational goals and values, be inclusive and respectful of individual differences, and be tailored to the unique needs and interests of the team.
Team building incentive activities are fun and engaging ways to promote teamwork and collaboration among employees. These activities can improve communication, build trust, and increase productivity, making them an essential part of any successful organization.
Throughout the years, we specialized ourselves in organizing and running the following experiences, that can be customized according to the number of participants:
Sculpting contest in Carrara, home of Michelangelo's marble.
Pesto making contest in the Cinque Terre or Portofino.
Blindfolded wine and food tasting.
Other fun ad more classic activities such as: Tour in 4×4 in the marble quarries, boat tours in the Cinque Terre and Portofino.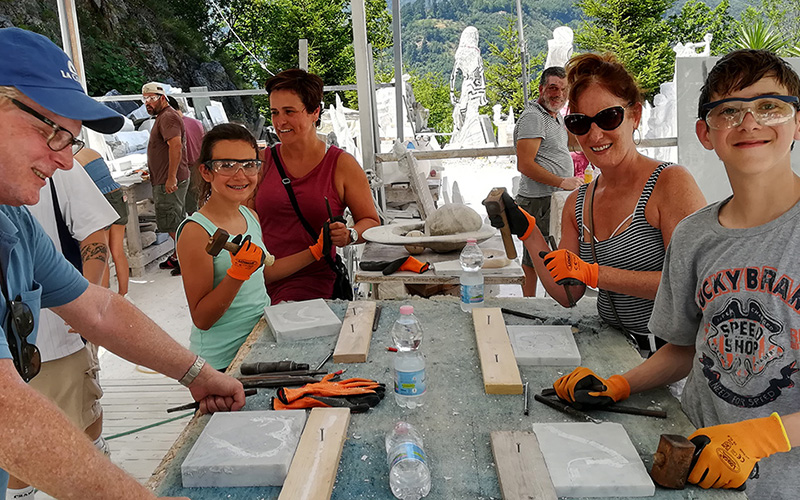 Sculpting Contest in Carrara
Be Michelangelo for 2 hours, don't miss the opportunity to try carving a piece of Carrara marble, feel the thrill to create little marble works with your own hands! Even more fun if you challenge your colleagues on who carves (for instance) the best company logo. The challenge could be matched with a 4×4 tour on the mountain top. Email us for more info.
Pesto making Contest
The Pesto Sauce is the king of the Ligurian dressing: basil, olive oil, garlic, pine nuts, dry cheese and…..elbow grease for pounding (pestare) the ingredients in the marble mortar. The chef will decide who has made the best one!!!
This activity can be easily matched with a Food on Foot Tour, a pasta making contest or just a boat tour with aperitivo. Email us for more info.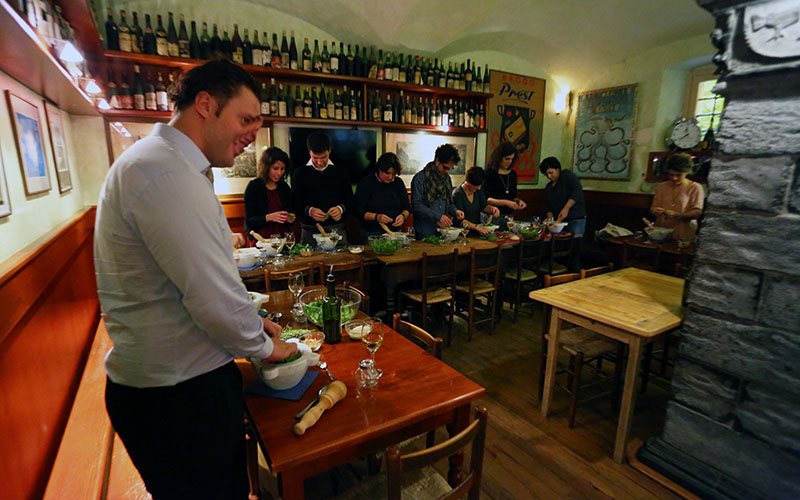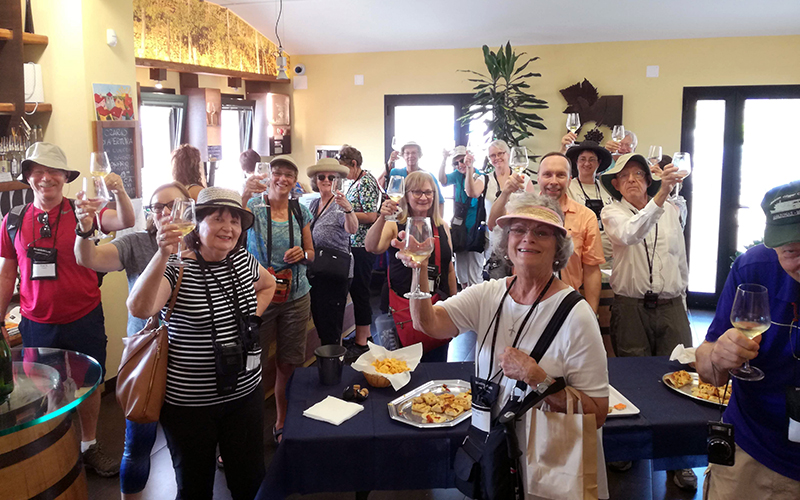 Blindfolded Wine and Food Tasting
This activity can be arranged in a wine farm or in traditional grocery stores, where it will be easy to pair local food and wines. To make everything more difficult and fun, all participants will be blindfolded, who will recognize more wines and foods will be the winner. Email us for more info.
Tours in 4×4 on the marble Mountains
Carrara is the home of Michelangelo's favorite white marble, try the thrill of traveling on the mountain tops, enjoy a unique scenario and learn more about the marble excavation. This experience can be paired with an aperitivo in the marble quarry and the visit of the underground quarry. Email us for more info.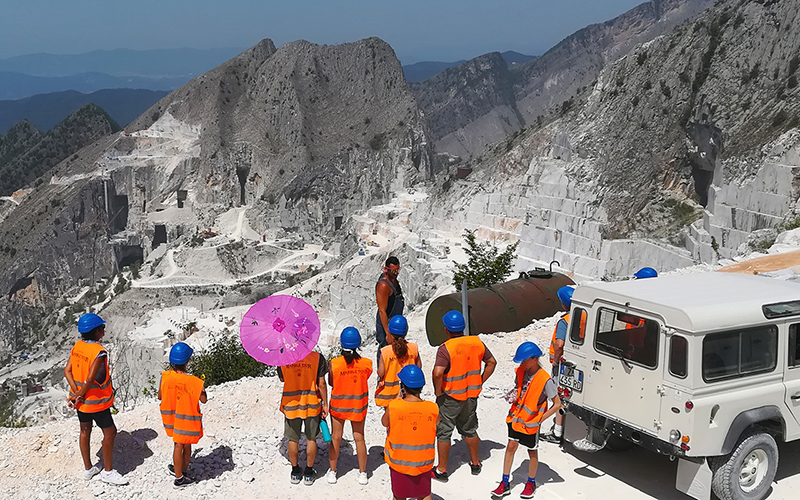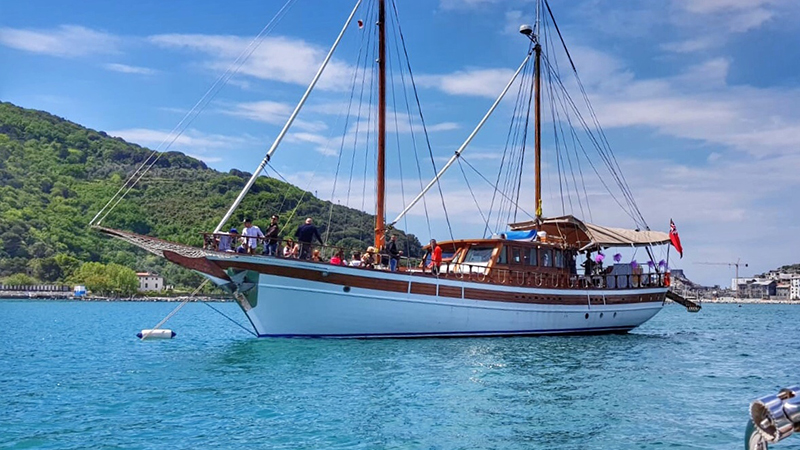 Boat Tours
One day at sea, all together relaxing, swimming and snorkeling in the crystal clear waters of the Cinque Terre or Portofino. Taste some local wines accompanied by flavorful food specialties. Email us for more info.