Food and wine tours in Tuscany and Liguria
Experience the local flavors of these two gorgeous regions with our Food and Wine oriented Tours. Explore Tuscany and Liguria by savoring traditional specialties matched with local wines.
Liguria is known for its fresh seafood, fragrant basil, and flavorful olive oil, and a food and wine tour will allow you to taste these local specialties for yourself. Visit charming villages and taste the wines of the Cinque Terre, sample pesto made with Ligurian basil, and savor local dishes like focaccia and farinata. Whether you're a foodie or simply love good wine, a food and wine tour in Liguria is an unforgettable experience.
Food and wine tours in Tuscany are a must-do for anyone who loves to indulge in delicious cuisine and fine wine. Experience the local flavors as you visit picturesque wineries, sample world-renowned Chianti wine, and savor authentic Tuscan dishes. Learn about the region's rich culinary heritage and meet the passionate people behind the food and drink. Whether you're a foodie or just love a good glass of wine, a food and wine tour in Tuscany is the perfect way to immerse yourself in the local culture.
The Food and Wine Tours used to include the visit to historical places and learn more about the local uses and customs, during which taste some street food and sipping a glass of local wine. For those that during a Food and Wine Tour wish to have an insight view of the local cuisine, a full meal in a restaurant can be arranged. 
Other thematic and customized Food and Wine Tours can be arranged on request, contact us for more information.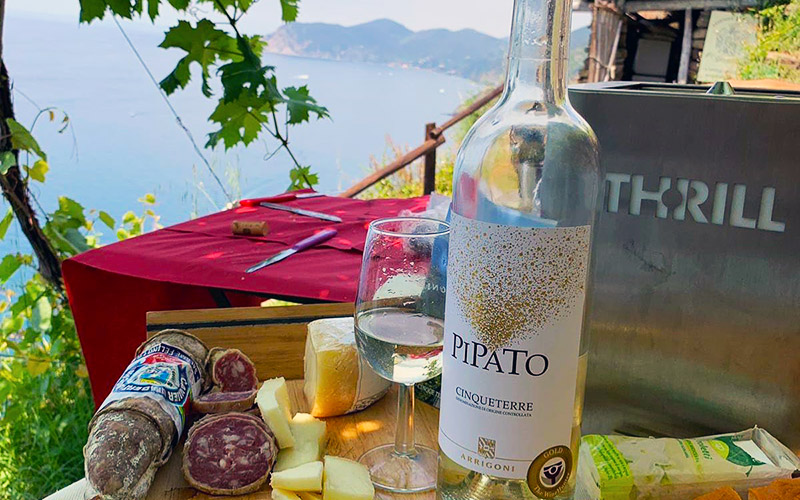 Wine Tours
Discover the territory of Tuscany and Liguria by tasting their local wines. The offer of wine tours in Tuscany is bigger, this is home of the world's most famous wines like Chianti, Brunello, Montepulciano and so on. Cinque Terre wines are definitely something to try because there, the wine making has been the traditional industry for many centuries. Contact us for more information.​
Food on Foot Tours
A different way to explore one town. Led by a local guide, learn more about the history and the monuments together with the local flavors: try the Lampredotto in Florence, the Lardo di Colonnata in Carrara, the cheese focaccia in Portofino and in Genoa don't miss the farinata!  Join our tours, there is a lot more to taste!!!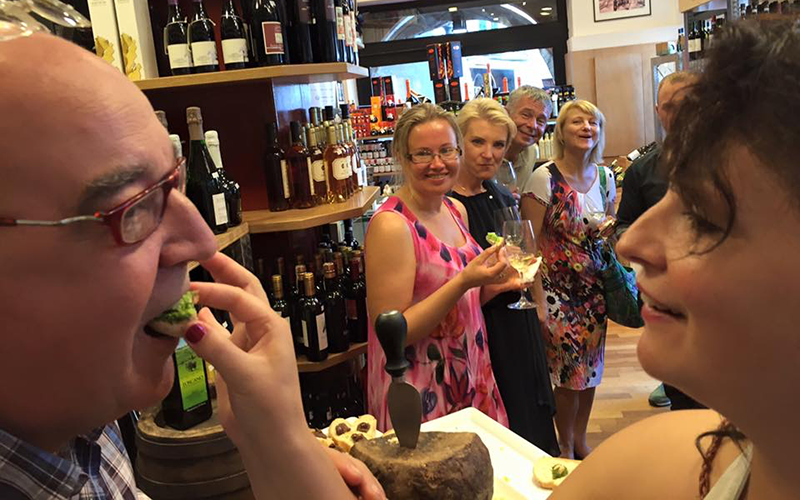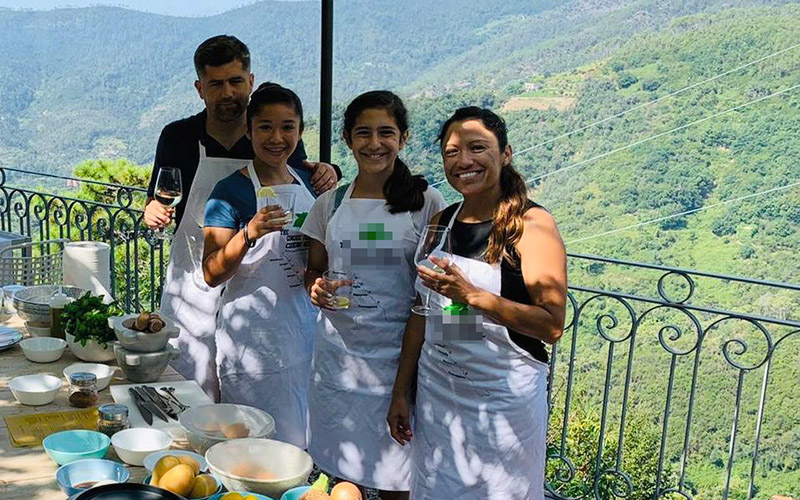 Cooking Classes
Get more in depth in the knowledge of one region by cooking the local dishes. They tell a lot more about a people, than just a museum! Learn the making of Pappa al Pomodoro in Florence, of fresh anchovies under lemon in the 5 Terre, of the cheese focaccia in Portofino and of the Cappun Magro in Genoa. Naturally, in the Italian Riviera everywhere we offer the Pesto making classes.