Walking on the quarrymen footsteps along ancient trails
The hike starts and finishes in Colonnata, the oldest quarrymen's village. It's a challenging walk to the Kobra's Mural. A huge fresco of the Michelangelo's David face, depicted on the side of the marble mountain.
Highlights
Great 3/3,5 hours hike in the middle of the chestnut woods. 
Breathtaking sights over the marble quarries and over the Tuscan coastline.
English speaking hiking guide.
Snack lunch in Colonnata at the end of the hiking.
Visit of Colonnata, quaint village, home of the renown Lardo di Colonnata.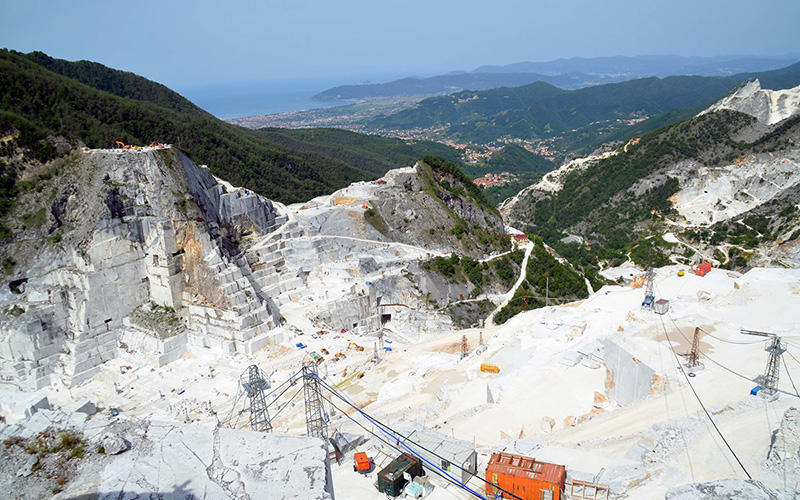 Itinerary
Meet the guide in Colonnata and start climbing along the quarry men's paths to the famous mural depicting Michelangelo's David's head created by Kobra for the Gioia quarry.
The itinerary winds through centuries-old chestnut woods and along the path that once the quarry men of Colonnata followed to go their working places.
Upon arrival at the esplanade overlooking the Gioia quarry, you admire a unique scenario, with the marble quarries framed by the Mediterranean.  The guide also tells you more about the methods of marble excavation.
The trail back to Colonnata passes through the Vergheto wood, where still very ancient shepherds' houses are visible.
Upon arrival in Colonnata, a snack of the quarry man based on cold cuts, cheeses and vegetable tarts will be offered.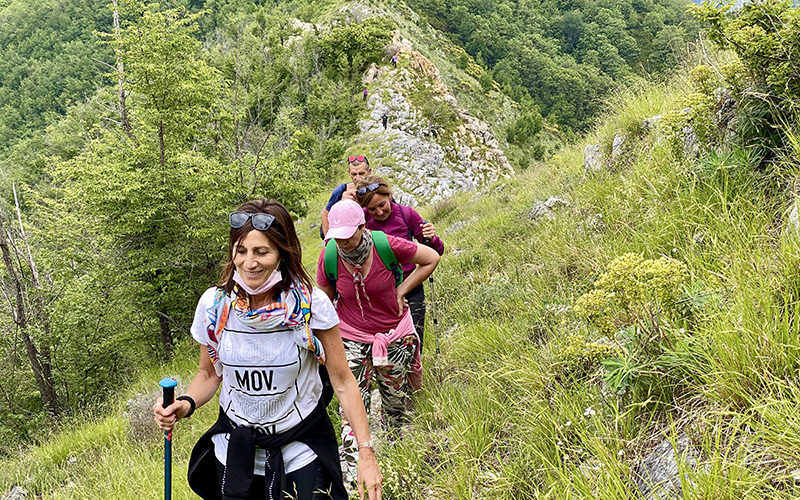 Tour Details
It is a trek on paths without big technical difficulties, but still needs good training and proper shoes. It corresponds largely to mule tracks created for agro-forestry-pastoral and for connection between nearby valleys. 

Elevation gain 500 m.

Total excursion duration 3.5 / 4 hours approximately including stop at the David of Kobra
This tour could be paired easily with:
Other footpaths that wind all around the Carrara area, part of The Aronte Trail. Email us for a quote.
4×4 tour of the highest quarries.
Visit a sculpture workshop and take a sculpture lesson.
Visit the historic center of Carrara.