Aggiungi qui il testo dell'intestazione
Colonnata is the oldest quarrymen's village, located in the very hearth of the marble valleys, is the home of a unique cold cut called Lardo di Colonnata. The traditional quarrymen snack.
It is served together with other coold cuts and cheeses, some pickles, focaccia and good local wine. This Lardo (pork's cured and aged back-fat) is seasoned with a mix of sea salt and spices, then cured for 6 months in marble basins. Definitely unmissable!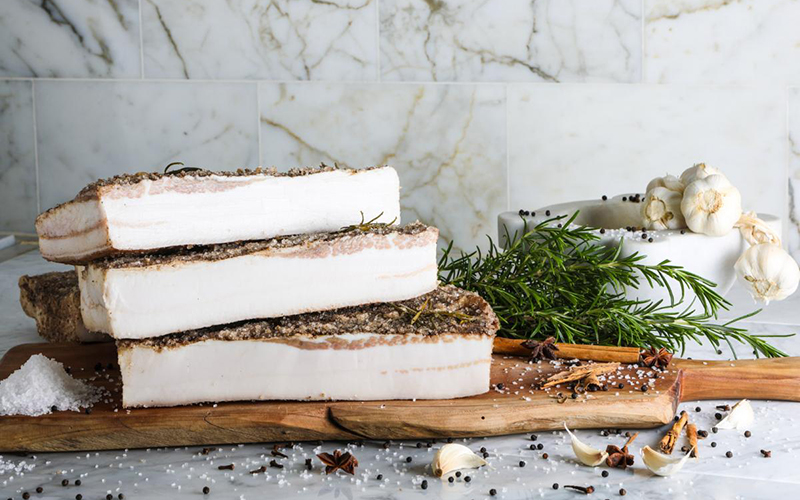 Highlights
Visit Colonnata on your own: stunning views over the marble quarries, charming church with a monument that tells the history of marble excavation.

Snack good for any time of the day, lunch, afternoon, dinner.
Selection of local pecorino cheese, lardo di Colonnata, capocollo, salami, pork fillet, focaccia and dessert will be served.

Possibility to buy some vacuum packed lardo in the local shops.
Details
Meeting time 12,30 – 16,00 – 19,00
Duration 1,5 hours approx.
Every day except all year round.
Meeting at the eatery with the voucher.
Type of experience SHARED. You might find other people doing the same activity. 
Price €…… per person – Under 18 € ……. per person – MINIMUM 2 PARTICIPANTS.
The price includes: selection of cold cuts and cheese, focaccia, pickles, water, wine.