Hiking tours in the Natural Parks located across Tuscany and Liguria: Cinque Terre and Tuscan-Emilian Apennine National Parks, Portovenere-Palmaria, Alpi Apuane, Portofino Regional Parks.
We offer half day, full day and multiple days hiking tours in the Cinque Terre, Portofino and Tuscany, fit people who love an active approach to the territory without giving up tasting local specialties, stopping to take pictures, and learning more about uses and customs of people living in the area.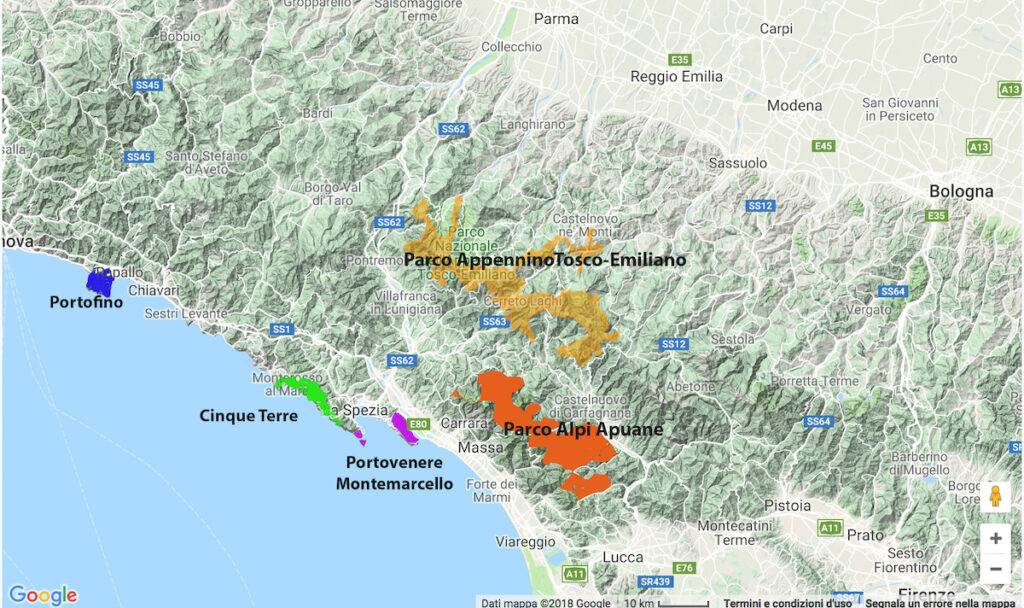 Our regions offer a huge variety of hiking trails, some of them included in Natural Parks and many others that stretch from east to west and from north to south, all of them well reported. They fit either the beginners and people loving more challenging paths. The choice of trekking itineraries is huge and ranges from the Cinque Terre and Portofino Parks, along with the ridge of the Apennines, as far as the gentle hills of Tuscany with the Francigena trail (ancient route followed by pilgrims).
On request, we arrange multiple days trekking tours by matching some hiking in the Cinque Terre with others in Portofino and in Tuscany as well. These tours fit people with more training used to walk for long distances, for more days, with the proper equipment.
Remember that all our hiking tours need some kind of physical preparation because of taking place on uneven terrains, narrow footpaths, exposed to the sun and without railings.