Pisa and Lucca private cruise shore excursion from the port of Marina di Carrara.
Private tours from Marina di Carrara port to Pisa and Lucca for small and large groups with English speaking driver.
Admire one of the world's eight wonders by visiting the Miracles Field with the Leaning Tower of Pisa, the Cathedral and the Baptistery. Totally unmissable is the visit of Lucca, stylish, elegant, authentic, birthplace of Giacomo Puccini. Enjoy its unique ambiance by walking around the backstreets, the main squares and don't forget to savor the local specialties.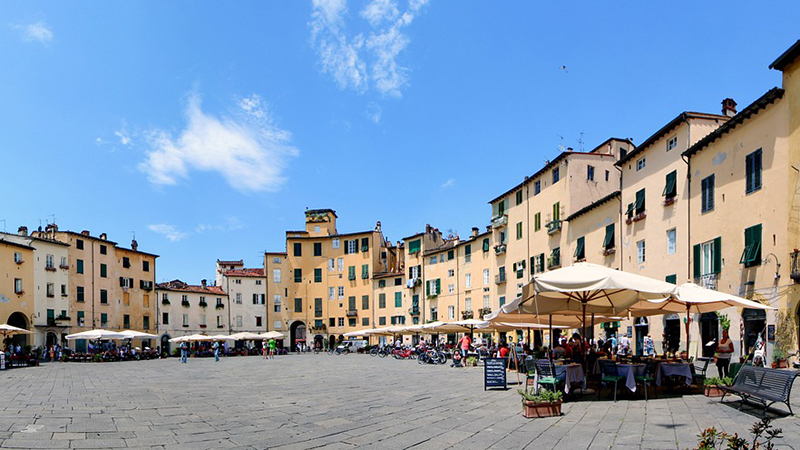 Highlights
Private tour with English-speaking driver.
Pick-up and drop of at the port.
Drop off in Pisa and Lucca town center very close to the main monuments.
Visit the highlights of Pisa and Lucca on your own, the driver provides maps and info.
Free time for lunch/shopping in Lucca.
Lunch/wine tasting opportunity in a winery of Lucca countryside.
Itinerary
Meet your driver at the Marina di Carrara port and head straight to Lucca, hometown of Giacomo Puccini.
Free time in Lucca for a self-guided walk of the pedestrian historic center comprehending the main sights such as: St. Martin's Cathedral, house of two important pilgrimage symbols: the stone labyrinth and the Holy Face; Piazza Anfiteatro, elliptical square built on the Roman amphitheater and representing today the icon of the city; Piazza San Michele where St. Michael's Church stands with its characteristic façade featuring columns of all different shapes and colors. You can also choose to rent a bike and ride along the medieval walls, which is a very popular activity in Lucca both for locals and tourists.
At lunchtime, let's drive to the countryside to savor some food and wine in a wine farm.
After lunch we head to Pisa where you will free time to wander through the Piazza dei Miracoli. Marvel at the world-renowned leaning tower (possibility to climb it but necessary to book it in advance!).  Visit the Santa Maria Assunta Cathedral, icon of the Romanesque Pisan style with Byzantine and Islamic touch, and the San Giovanni Baptistery, the biggest in Italy, that houses a stunning pulpit by Nicola Pisano.
Afterward, head back to the port.
*** Drivers are professional chauffeurs fully licensed for the commercial transportation of people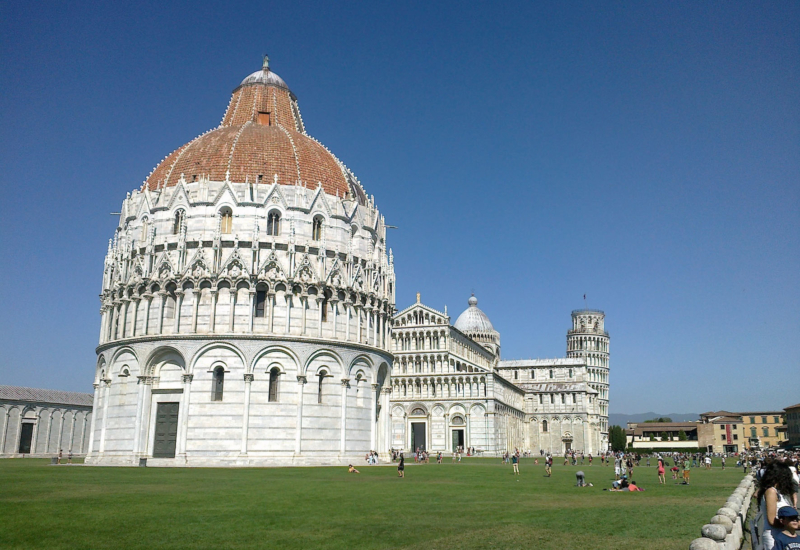 Price per person € 180,00 calculated on a base of 5 participants.
If your party is smaller or bigger, ask please a customized quotation.
Inclusions
Full day English-speaking driver.
Light lunch-Wine tasting in the wine farm near Lucca. 
Exclusions
Local tourist guide in Pisa or Lucca
Museum/Monument tickets
Tips (optional)
Tour Details
Meeting point: Marina di Carrara port.
Duration: 9 hours.
Activity Level: Light: no special skills are required, and even people without a fitness base will enjoy this trip. This tour is also suitable by people with impaired mobility or wheelchair. If you are tired, the driver can pick you up (almost) everywhere you are in the town center.
The tour runs with rain or shine, but in case of weather alert, the tour can be modified or canceled.
Advised clothing: comfortable shoes and clothes, sunglasses, hat/cap, sunscreen.