Cinque Terre Private Wine tasting tours
The Cinque Terre region of Italy is famous for its stunning coastline and delicious wine. Wine tours in this area are a great way to take a walk in the daring vineyards built on steep terraces, explore the local wineries and taste the famous whites of the 5 Terre: the dry Cinque Terre DOC and the sweet one called Sciacchetrà.
Cinque Terre is located in the Liguria region of Italy and is known for producing mainly white wines. The most famous white wine from the area is the Cinque Terre DOC white, made from the Bosco, Albarola, and Vermentino grapes. 
Wine tours in Cinque Terre typically take place in the local wineries, where visitors can sample the different types of wine, learn about the production process, and purchase bottles to take home. 
In addition to visiting wineries, many wine tours in Cinque Terre also include a visit to the nearby villages, where visitors can explore the charming streets, taste local cuisine, and take in the breathtaking views of the coast.
Overall, a wine tour in Cinque Terre is a must-do experience for anyone visiting the region, especially for wine lovers and those interested in learning about the local culture and history.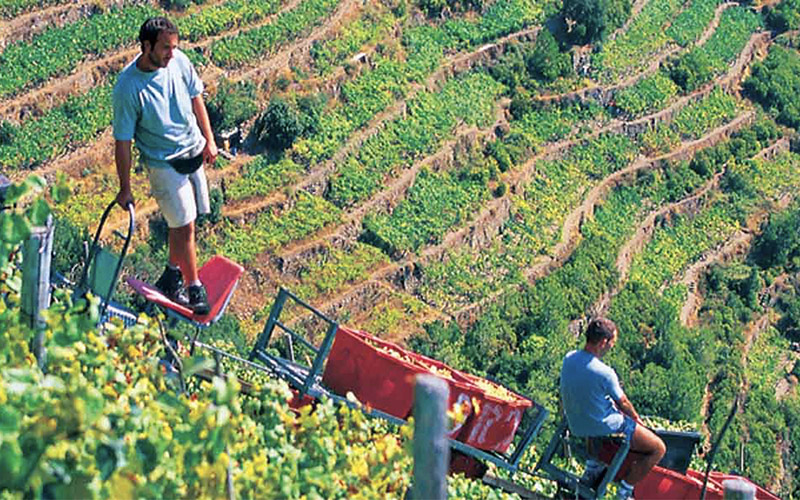 Itinerary
This is a sample itinerary designed for small groups, if you are a bigger party don't hesitate to email us.