Portofino pesto making class and Cookery experience
Cooking lessons for small and large groups in Portofino-Italian Riviera.
A cookery experience in Portofino and surroundings, is a fun and unique way to connect with the local culture, learn about Italian cuisine, and create a lasting memory of your time in this beautiful region.
Food is more important than art and history to get to know thoroughly Italy and the Italian lifestyle. That's why ours are not classic restaurants but, organic farms, traditional groceries, noble palaces or lively osterias.
What we organize it's not a formal cooking class, with us the food making is just an excuse to spend time together, drink, chat, eat, lough and learn about making the Ligurian specialties. 
Pesto making class. The pesto sauce is now famous all over Italy, but few people know that it was born in Liguria. In this region grows the best basil, main ingredient for making this sauce: basil, pine-nuts, olive oil, garlic, and dry cheese. You will try making the "old-fashioned" pesto by pounding the ingredients in a marble mortar. All by hands.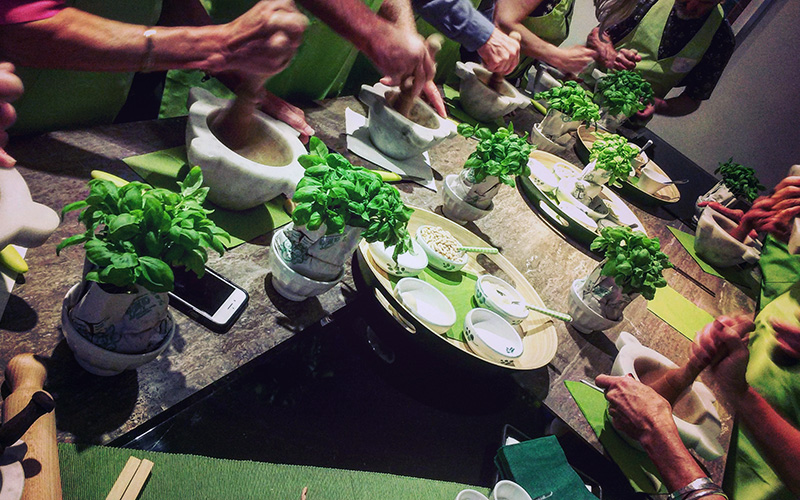 The pesto making experience takes approx 1,5 hrs, it can be matched with other cookery classes in the Portofino area, such as:
Pasta/Gnocchi making.
Ligurian focaccia or pizza making.
Traditional cakes making.
Wine tasting.
Olive oil tasting.
Food on foot guided tour.
Pic-nic in the countryside
On request, we can also customize the class on certain dishes or land/seafood cuisine.
The food making will be followed by a tasty light lunch, during which you will taste your food creation together with other Ligurian specialties such as: vegetable pies, Ligurian focaccia, pizza, pasta al pesto, vegetable soup Genoese style, stuffed ravioli, Cima Genovese (stuffed meat), Cappon Magro and much, much more!
Here you see our favorite locations for setting up the cookery experiences. After lunch, we organize: private boat tours, guided walking tours, car sightseeing tours of the surroundings.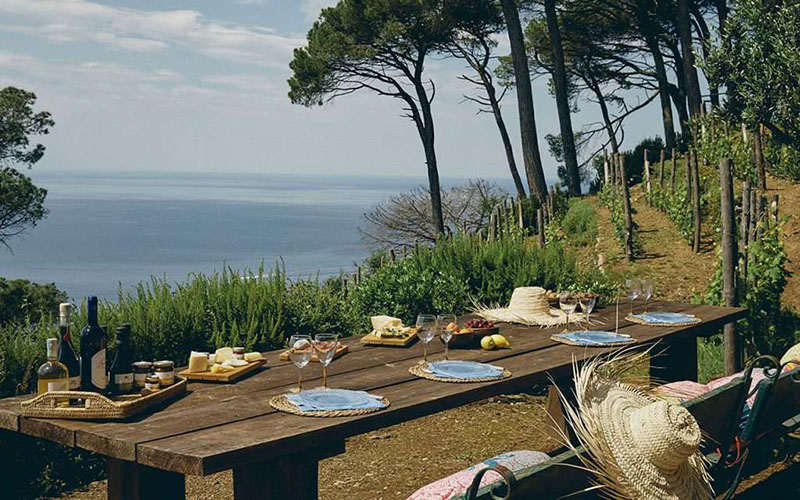 Portofino Farm
Here we organize pesto making, pasta making, pizza making experiences followed by a snack lunch or dinner. On request wine tasting, apéritif and pic-nic are available.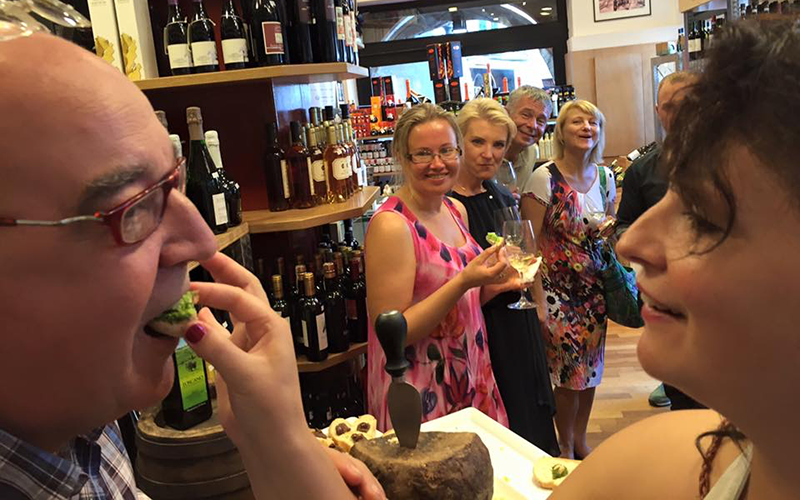 Old fashioned grocery store
In a lovely town located 20 minutes away from Portofino, we organize pesto making, pasta making, experiences, food on foot tours, wine tastings followed by a snack lunch.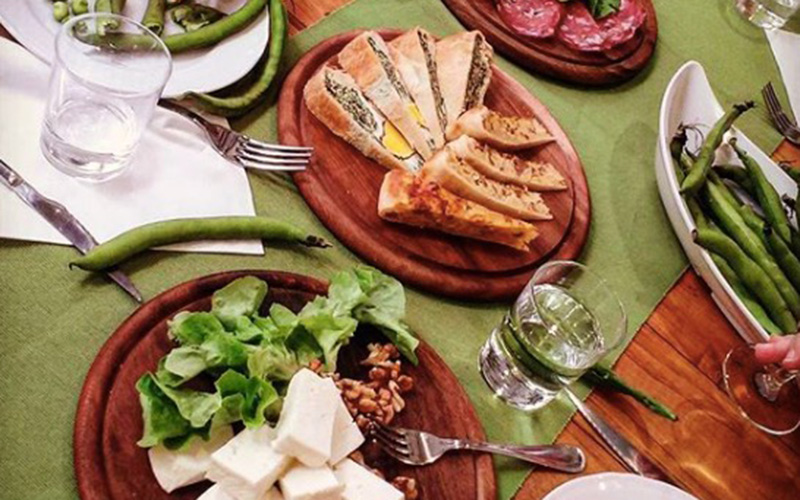 Private house in Genoa
Cristina and Mario are two lovely hosts who love to teach to their guests all the secrets of the Ligurian cuisine.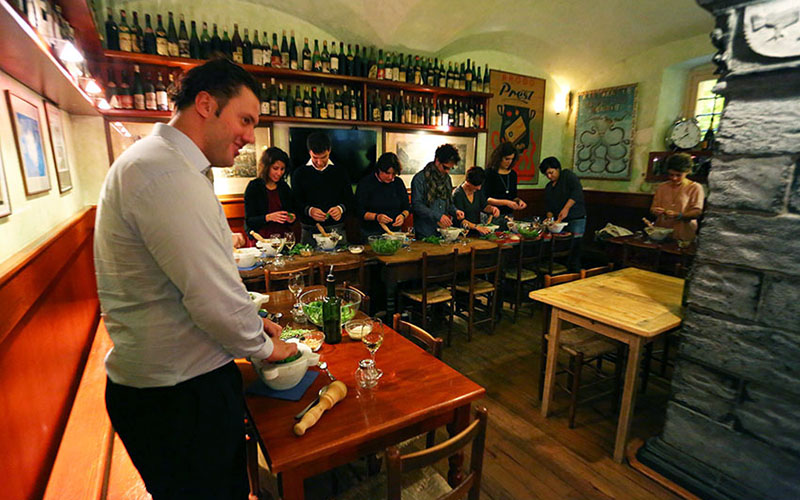 Old fashioned osteria
In Sestri Levante, situated 40 min. away from Portofino, we organize classes for the making of pesto, pasta, focaccia, and other Ligurian delicacies.