Private marble sculpting lesson.
Be Michelangelo for 3 hours with our Carrara marble sculpting class.
In the land of marble, do what the locals have been doing for 2000 years: carve a piece of marble.
Fun and involving experience for individuals, families and large groups.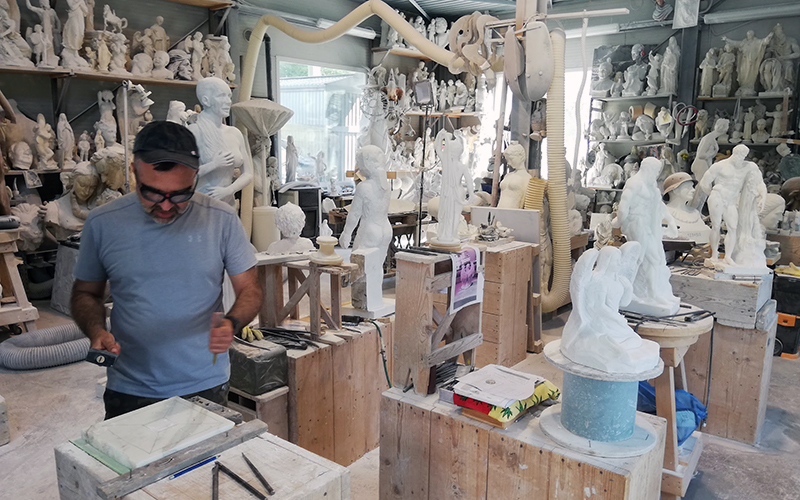 Don't miss the opportunity to try carving a piece of Carrara marble, feel the pleasure to create little marble works with your own hands!
The Carrara private marble sculpting experience, is set for those that have never taken hammer and chisel in their hands but, on request, it can be set with a different duration for beginners/experts as well.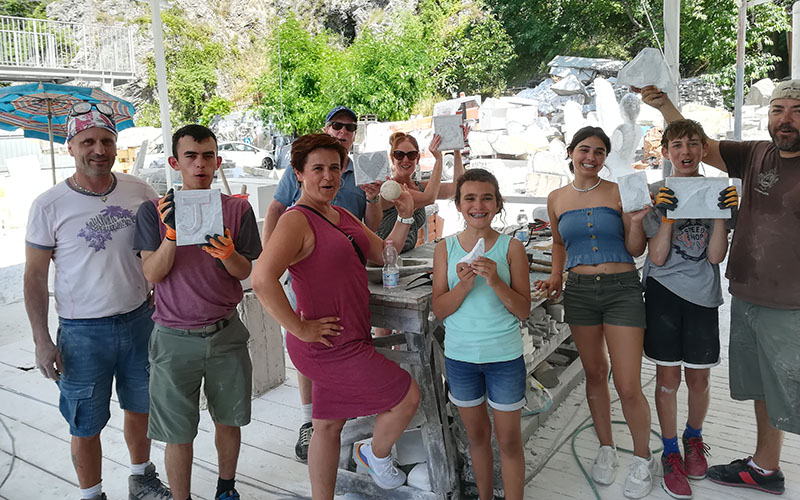 Highlights
Learn to sculpting marble, be Michelangelo for 2 hours.
Visit an authentic sculpture workshop and learn the secrets "in the art of removing" explained by the marble craftsmen.
Experience the thrill of sculpting marble by learning to using hammer and chisel under the guidance of a sculptor.
Go back home with your little marble work signed by you.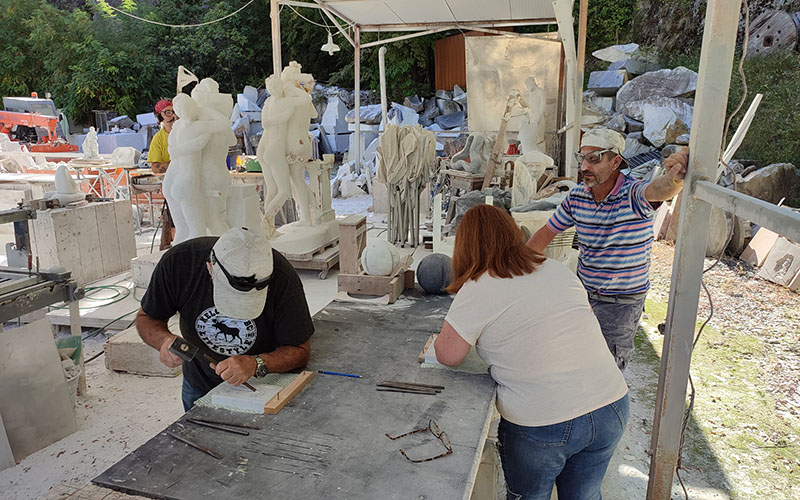 How does the sculpting experience work
This experience is on request and suitable for small and large groups. We propose it as an extension of the marble quarries tour in the morning, afterward enjoy a snack lunch in Colonnata (the oldest quarry men village) then, in the early afternoon, move into the workshop for the sculpting lesson.
We have several workshops happy to organize the class, according to their availability (some are closed in the weekend) and the size of your group we address you in one or another.
Upon arrival at the sculpture workshop, you will be greeted by the owner who will make you visit the workshop explaining the techniques used to carve marble.
You will then be provided with a marble tile, protective glasses, gloves, hammer, and chisel.
Draw what you prefer on the piece of marble: an animal, a flower, a fantasy figure. The sculptor shows how to use the hammer and chisel to start removing the marble around the drawing.
Start sculpting on your own, if the sculptor judges you are good enough, he can also use compressed air tools.
Smooth your marble work with emery and sandpaper and finally sign it !!!
Ideas to enrich your experience: Carrara marble quarries private tour; Hiking tour to the David's mural, Cinque Terre private boat tour, Cinque Terre pesto making experience.